This post may contain affiliate links. Please see my disclosure policy for more details.
Immigrating to Australia. It's a pretty dramatic concept. One that may fill you with terror or excitement. Either way, it's a word that you would associate with months of organisation involving paperwork, cardboard boxes and tearing out clumps of your hair.
If moving house is meant to be one of life's most stressful events, migrating from the UK to Australia is surely enough to make you contemplate jumping head first from the Sydney Harbour Bridge – that's if you actually make it there in the first place.
To avoid any last-minute panics you'd imagine most people would get all the important stuff done early, leaving them free to enjoy their final few weeks of San Miguels and fond farewells at leisurely leaving parties. Most people anyway.
Now, I like to think I'm quite an organised person, especially when it comes to travel as I'm no first-timer. I'm certainly not one of these people who packs for an early-morning flight at midnight the night before, realising at the airport that they've forgotten to bring any underwear and their passport is out of date.
I have tick-lists and clothes-folding techniques and a specialised instrument to weigh my luggage. Yet somehow, at 2am on a British summer's morning, just one hour before I had to get up for my gruelling 24-hour flight from Heathrow to Perth, and a whole nine months after my Australian permanent residency visa had been granted, I had spent the entire day packing boxes, the entire evening packing my luggage, half the night finishing last-minute admin tasks, and I was only just crawling into bed.
This was probably the most important journey I was ever going to take, and I was the least prepared I'd ever, ever been. So where did it all go wrong? I'll start from the beginning.
---
Skilled Migration Visa Process: Spelling, Grammar & Bad Navigation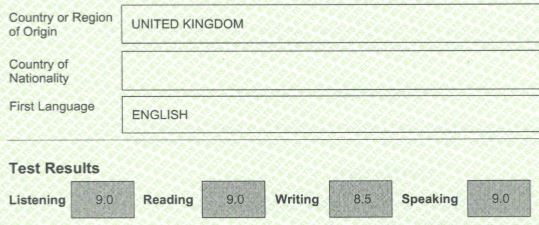 Rewind to nine months earlier and that lusted-after email from Australian immigration granting me a skilled independent (subclass 189) visa had finally popped into my inbox. Permanent residency – crack open the champers! Prior to that I'd been chugging my way through what seemed like the hardest part of the process: the required red tape for the visa.
Since migrating is not just exciting but actually quite scary, I'd strung this out with long periods of procrastination (I mean, what sort of maniac could possibly dig out their degree certificate when their exterior window ledges need cleaning?!) and relied on particularly bad days at work as a catalyst to complete each stage of the process, which involved:
Taking an English test despite being English;
Getting endless results transcripts and certificates from my qualifications copied, certified by a very patient accountant friend and posted off to Australia. Only to be asked for more information – twice;
Getting the police to verify I'm not a criminal;
Filling in the enormous Form 80 – which I still don't think I actually needed but completed to be on the safe side – to verify I'm not a terrorist. This required details of every job I'd ever had, every address I'd ever lived at and every trip abroad I'd taken in the last ten years – with dates;
Taking the expensive medical examination, which involved driving around lost in some of the less-endearing areas of inner-city Birmingham (whilst being terribly over-prepared for the upcoming urine sample) and turning up 40 minutes late, taking an HIV test, then being prodded, poked and falsely diagnosed with a heart murmur. All on my birthday. Cheers to me!
Anyway, I got it all done, finally reached the top of the NHS waiting list for a heart scan (which verified my ticker is just dandy), the visa came through fairly quickly, and the inevitable feeling of excitement set in…and lasted all of a day.
---
Australian Visa Granted: Now for the Hard Part
Up until my skilled migration visa was granted, moving to Australia had been nothing more than a dream. A distant goal to work towards. Then with one little message from cyberspace it suddenly became a reality, and it dawned on me that I was actually going to have to go through with it.
The main emotion that developed over the following nine months was nothing short of nauseating terror. It appeared that what had seemed like the difficult bit, the visa process, was actually the easiest part of all, and what was coming next was going to be quite hard.
I was going to have to tell all my family and friends, quit my job of ten years, pack up everything I owned, leave my house and actually get on that plane – alone. The whole notion of migrating became so overwhelming that I really didn't want to talk about it. And naturally became the only thing anyone else wanted to talk to me about at all.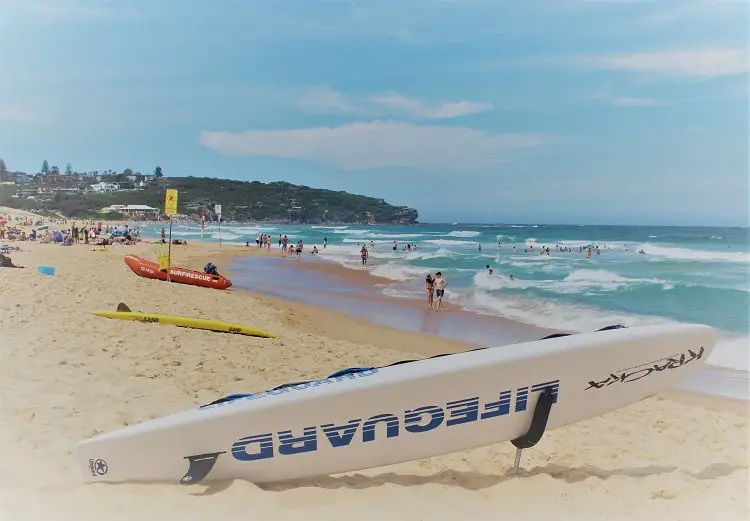 What I really would have liked to do at this point is take a strong sedative then wake up in my new life – preferably on a beach surrounded by some really nice new friends and a few hunky lifeguards – with everything sorted out and all worries washed away with the tide. But since life's not a fairytale and I was very much going to remain in my hometown of Solihull for the rest of my life if I didn't do something about it, I was going to have to suck it up and get on with it the hard way.
---
To Travel in my Thirties or Not to Travel? That was the Question
Once the visa came through I didn't exactly rush into anything. I still had nine months before I had to enter Australia (you get a year from the later of your police certificate or medical examination), and I wasn't in a hurry – i.e. I was terrified. Life just carried on as normal; a bit like when people win the lottery and keep on turning up to their job cleaning toilets until the shock wears off and it hits them that they could be on a yacht.
Over the next few months I came to the very wise decision that since my 189 skilled migration visa had no conditions on it, apart from the date that I had to enter the country by, it would be a tragic loss of opportunity if I didn't take some time out to explore my new country. Especially as I'd just worked in an office for ten years and the most exotic sight I was seeing day-to-day was my boss eating sushi in front of the breath-taking backdrop of a wilting pot plant. I'd also spent my lunch breaks and weekends over the previous two years learning to write fiction and chipping away at a novel about a girl who goes backpacking. It seemed that taking one for the team (Team Me) and reminding myself what backpacking was actually like was going to be pretty priceless.
So, rather unconventionally, instead of packing dull grey office wear and booking a flight to my long-desired destination of Sydney, I dusted off my backpack, dug out my flip-flops and began planning a mammoth trip across one of the few areas of coastline in Australia that I hadn't already visited: the untamed, sparsely populated, 6,000km stretch of coastline between the cities of Perth and Adelaide, and then on to Melbourne.
But being a grownup with responsibilities rather than a 22-year-old with a casual job and a penchant for alcopops, I had some major hurdles to get over before I could disappear into the sunset…
Read more in my emigration preparation story – let the madness begin!
Written by Lisa Bull
Lisa Bull, founder of Dreaming of Down Under, has been living in Australia as a British expat since 2015. After travelling to every state and territory in Australia and living in Perth, Brisbane and Sydney, Lisa knows from first-hand experience the best destinations to visit in Australia and the best budget travel tips. Her guides on this blog have been read by over 700k readers and helped thousands of people achieve their dream of living in or travelling Australia.