This post may contain affiliate links. Please see my disclosure policy for more details.
With a mountainous backdrop sloping down towards the meandering banks of the River Derwent, Hobart is certainly one of the more scenic cities in Australia. I was impressed as soon as I arrived. If you're heading to Tasmania or looking for a weekend getaway, you'll find plenty of interesting things to do in Hobart.
As Australia's second-oldest capital city after Sydney, Hobart has plenty of history and heritage architecture, as well as natural attractions such as Mount Wellington and Seven Mile Beach. Whether you fancy exploring convict site, Port Arthur, or enjoying more modern activities in the city, read on to discover my top things to do in Hobart!
---
Contents: Things to Do in Hobart
To skip straight to an attraction in Hobart, just click on the links below.
3. Enjoy a Day Trip to Port Arthur
4. Visit the Royal Tasmanian Botanical Gardens
7. Explore Historic Battery Point
8. Take a Trip to Bruny Island
10. Spend a Day at Seven Mile Beach
11. Explore Hobart City on a Hop-On Hop-Off Bus Tour
12. Sea Kayak to the Tasman Peninsula
---
1. Visit Mount Wellington
One of the best free things to do in Hobart is drive to the summit of Mount Wellington, or kunyani, as it's called in Tasmania's indigenous language. The impressive mountain rises 1,271 metres above sea level and has amazing views across the sprawling city of Hobart and beyond.
Mount Wellington is one of my personal favourite Hobart attractions, and it only takes 30 minutes to drive from Hobart CBD to the mountain's summit. It's also a beautiful backdrop when you're in the city itself. If you won't have access to a car and would rather join an organised tour, here are some options to see Mount Wellington:
Hobart: kunyani/Mt Wellington Explorer Bus Pass: This ticket includes a wheelchair-accessible, 2-hour return trip, with commentary, to the summit of Mt Wellington. You'll have 30 minutes to explore at the top, as well as the option to hop on and off at five locations in Wellington Park to go hiking or look around. You can even bring your mountain bike!
Hobart City, Mt Wellington & Richmond Full-Day Tour: This day trip includes a scenic drive to Mount Wellington, visits to historical locations in Hobart and a wander around Richmond, a quaint Australian town from the 1820s.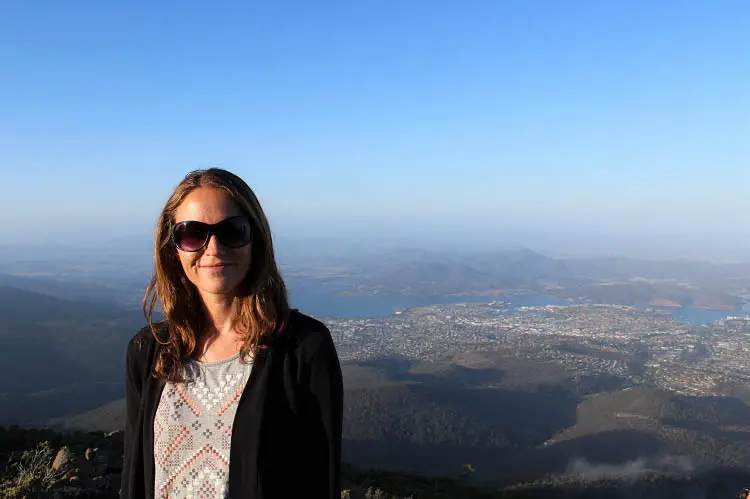 ---
2. Peruse Salamanca Market
If you're in Hobart on a Saturday, make sure you head to Salamanca Market, which is open between 8:30 am and 3:00 pm. This well-known market sells a mixture of artwork, handmade gifts, fresh food, coffee and more. There's also live entertainment from buskers.
You'll find the market at Salamanca Place, just a seven-minute walk from the CBD. You can easily walk to Battery Point from here too, if you want to explore further.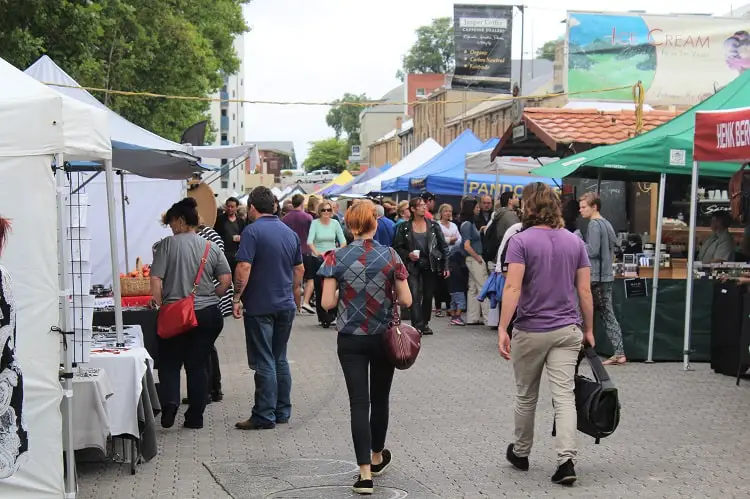 ---
3. Enjoy a Day Trip to Port Arthur
I'd never been particularly interested in Australia's convict history until I visited Port Arthur. This UNESCO World-Heritage listed historic site is a former penal settlement that's now a fascinating place to visit. As well as time to look around ruins and a well-preserved silent prison, entry includes a tour of the grounds and a boat ride.
There are lots of information boards around, and the guide tells you stories of the island's gruesome past. The prison, where convicts weren't allowed to make any noise at all apart from singing hymns in church on a Sunday, is absolutely chilling.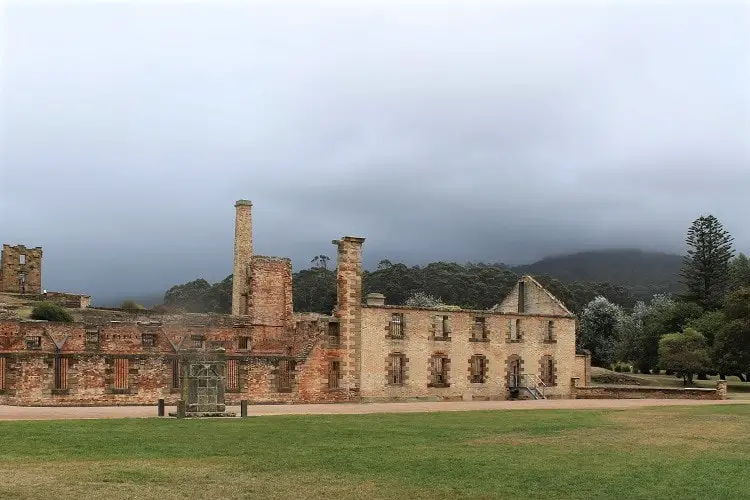 You need to book tickets to access the Port Arthur site, but it's well worth the money. Here are some of your options:
Port Arthur Historic Site Entry Ticket: This is the option we went with. The tickets include a brilliant guided walking tour of the historic site (the stories are amazing!), a harbour cruise and access to the ruins to explore at your own pace. You can use the ticket on two consecutive days if you want to return and spend longer there.
Port Arthur Day Trip from Hobart: If you prefer to join a group tour, this day trip from Hobart includes the same Port Arthur entrance, cruise and walking tour as above, but with return transport from Hobart plus a clifftop walk and visit to historic Richmond village.
Port Arthur Scenic Helicopter Ride: To marvel at Port Arthur and the rugged Tasman Peninsula from above, this 15 or 30-minute scenic helicopter ride passes over the historic site and includes live commentary through a headset.
---
4. Visit the Royal Tasmanian Botanical Garden
The Royal Tasmanian Botanical Gardens in Hobart is a cool-climate garden, and the only botanical garden in Australia with a Subantarctic Plant House. Set on the riverside in Queens Domain, just north of the city, the gardens spread across 14 hectares – perfect for a picnic with a view.
The on-site Sprout Cafe is fantastic, with outdoor seating looking over the River Derwent. There's also the fully licensed Succulent Restaurant serving lunch and snacks in the visitor centre.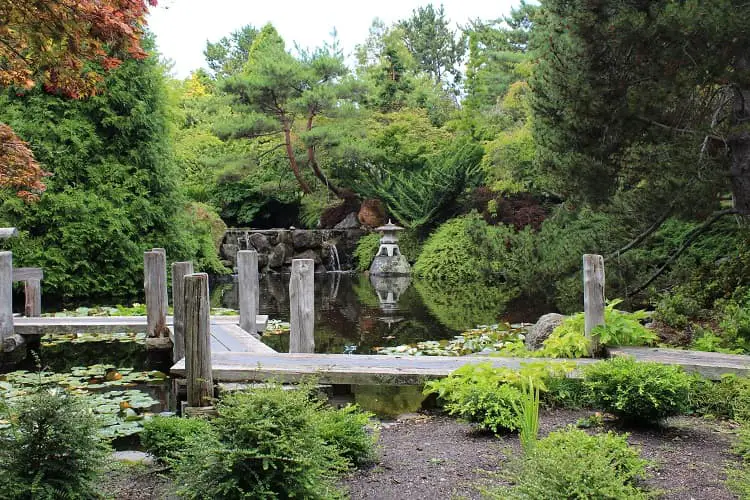 ---
5. Visit Mona
Unfortunately, I'd somehow not heard of Mona when I stayed in Hobart, but a visit to the Museum of Old and New Art is one of the most popular things to do in Hobart. Situated a twenty-minute drive or ferry ride north of the city, Mona is Australia's largest private museum, with three levels of underground galleries, two wineries, a brewery and a choice of bars and restaurants. It's meant to be fascinating and extremely quirky.
You can buy tickets on the Mona website or book a day trip on this Hobart City Sightseeing Tour including Mona, which is a guided tour including travel by coach tram, visits to Cascade Brewery, Cascade Gardens, Female Factory and Mona, and a ferry ride back to the city.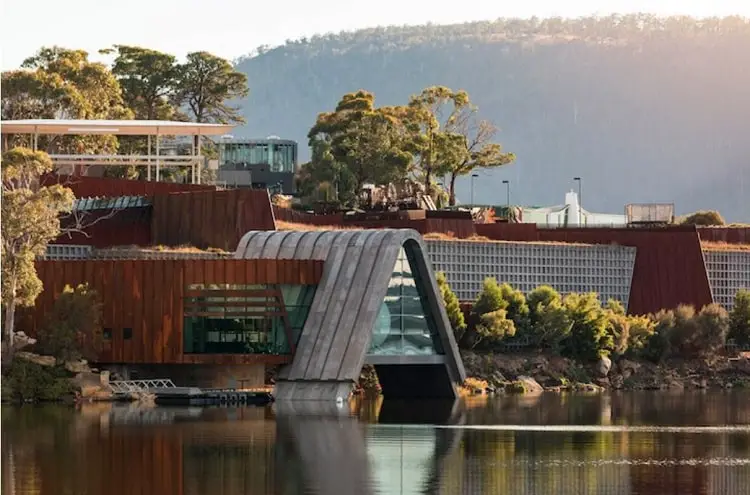 ---
6. Eat in Salamanca Square
If you're not in Hobart on Salamanca market day (Saturday), there are still other things to do in Salamanca that make the area worth visiting. Head to Salamanca Square and the surrounding streets for a choice of cafes and restaurants.
We ate traditional pub food at live music venue, Irish Murphy's, but there are plenty of other choices, such as Rendezvous Lounge Cafe and Suwan Thai.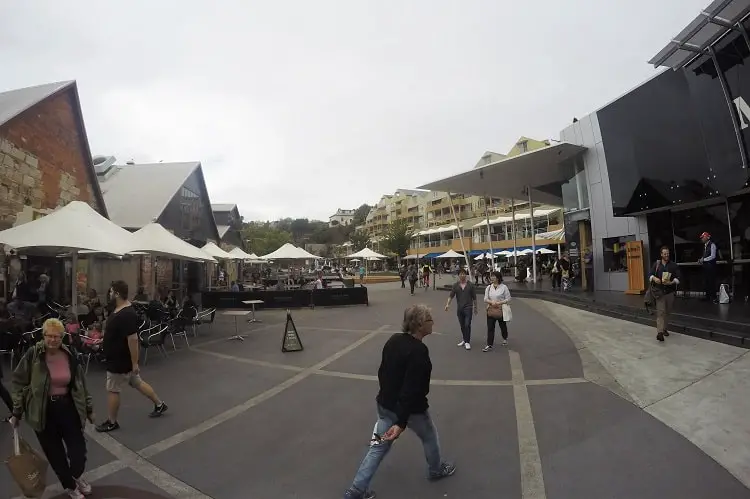 ---
7. Explore & Drink in Historic Battery Point
A few minutes' walk south of Salamanca is historic Battery Point, settled in the early 1800s. Take a stroll along the winding lanes to enjoy the colonial architecture and sandstone and weatherboard cottages, as well as the cafes and gift shops along Hampden Road.
If you want to stop for a drink, try a craft beer or boutique wine in the beer garden at Preachers or a Tasmanian cider at the more traditional The Shipwright Arms, established in 1846!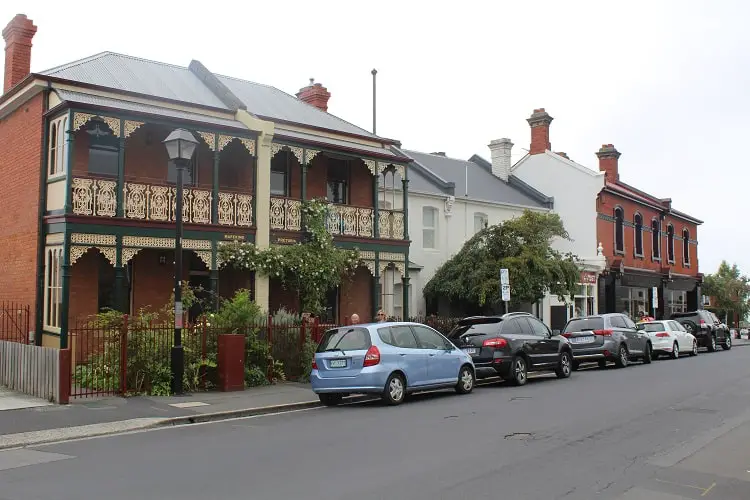 ---
8. Take a Trip to Bruny Island
Bruny Island is an absolute gem, and we only took a trip here after it was recommended to us by locals. The stunning island is incredibly unspoilt, with only a tiny grocery shop and petrol station in the main area, Adventure Bay.
You can hike through rainforest, laze on empty beaches and climb to an amazing viewpoint at The Neck. You can even spot little penguins at a designated lookout!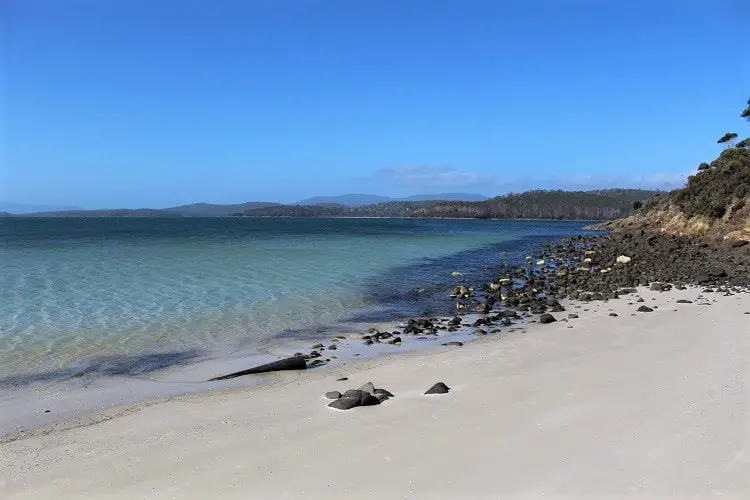 We chose to take our car over on the ferry and camp for a couple of days at Captain Cook Holiday Park, but you can also book an organised trip if you prefer a guided tour. Here are a few of your options:
Bruny Island Day Trip from Hobart: This full-day trip includes a rainforest walk, swimming time, panoramic views from The Neck and lighthouse and samples from local food and drink.
Bruny Island Full-Day Food, Lighthouse & Sightseeing Tour from Hobart: This guided tour includes local food tasting, a lighthouse tour, lookout points, short rainforest walks and lunch at Hotel Bruny.
Bruny Island Wilderness Eco Tour from Hobart: If you're nuts about nature, this 10-hour eco tour from Hobart includes morning tea, lunch at a local restaurant and a 3-hour wildlife-spotting cruise beneath towering cliffs and into deep sea caves.
---
9. Eat at The Burger Haus
If you're looking to eat out on a fairly low budget in Hobart city, I can recommend funky burger restaurant, The Burger Haus, on Elizabeth Street in North Hobart. With vegetarian and vegan choices, gluten-free options and meat all sourced from Tasmania, there's a hefty choice of burgers for everyone!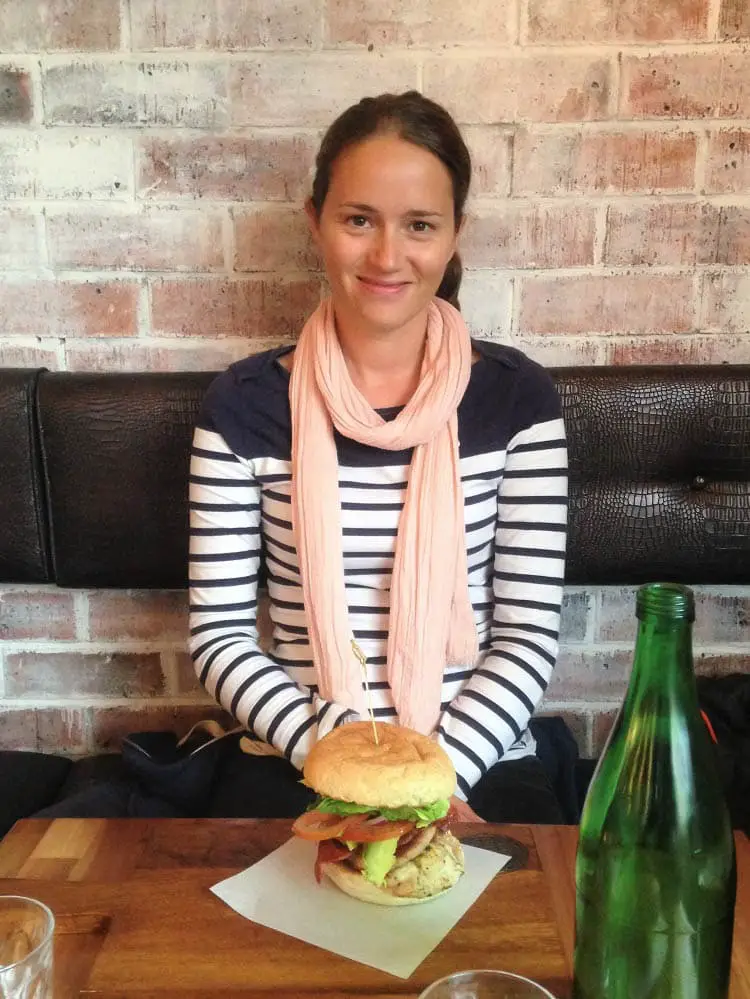 ---
10. Spend a Day at Seven Mile Beach
Hobart isn't all city fun and historical ruins! Just 17km east of the CBD, in Clarence, is popular Seven Mile Beach, Hobart's nearest surfing beach. If you get the weather for it (or not, as you can see from my picture!), take a detour to this picturesque, 7-mile stretch of sand for a bit of classic Aussie beach fun.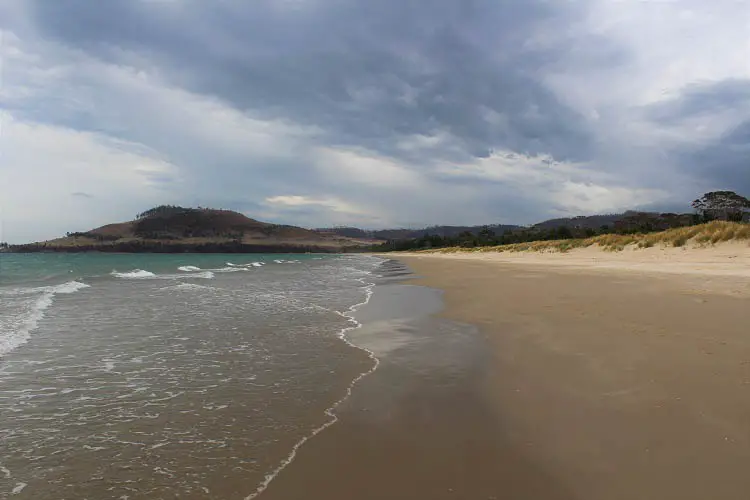 ---
11. Explore Hobart City on a Hop-On Hop-Off Bus Tour
If you prefer to relax and enjoy informative commentary rather than explore on foot, the 48-hour Hobart city hop-on hop-off bus tour takes you all around the city in an open-top double decker bus. Locations visited include the botanical gardens, Mona, Salamanca Place, Hobart CBD and many more.
You can jump off at any of the 20 stops on the 90-minute loop tour, and your ticket lasts two full days. The bus is wheelchair accessible and the audio comes in English, Spanish, Chinese, French, German, Italian, Japanese and Korean.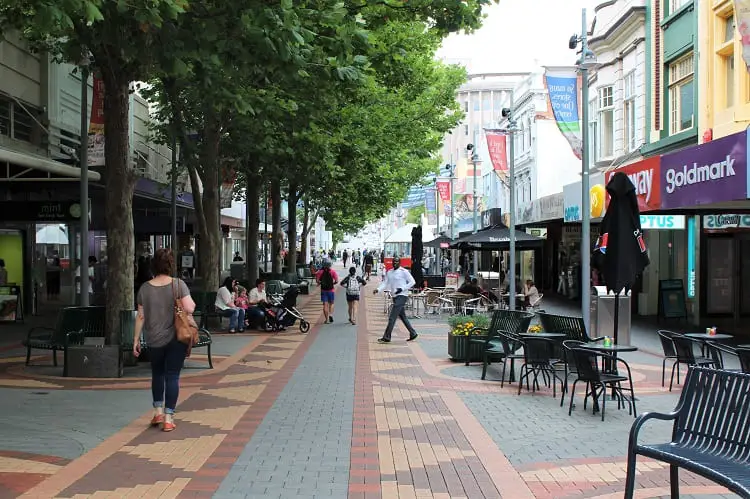 ---
12. Sea Kayak to the Tasman Peninsula
If you have a decent level of fitness, you'll likely enjoy this 10-hour Tasman Peninsula Full-Day Sea Kayak Adventure from Hobart. It includes a scenic drive to Fortescue Bay in Tasman National Park, followed by a day of sea kayaking beneath 200m-high cliffs, keeping a look out for seals and dolphins along the way. You'll stop for lunch at a secluded bay then paddle back past a semi-submerged shipwreck.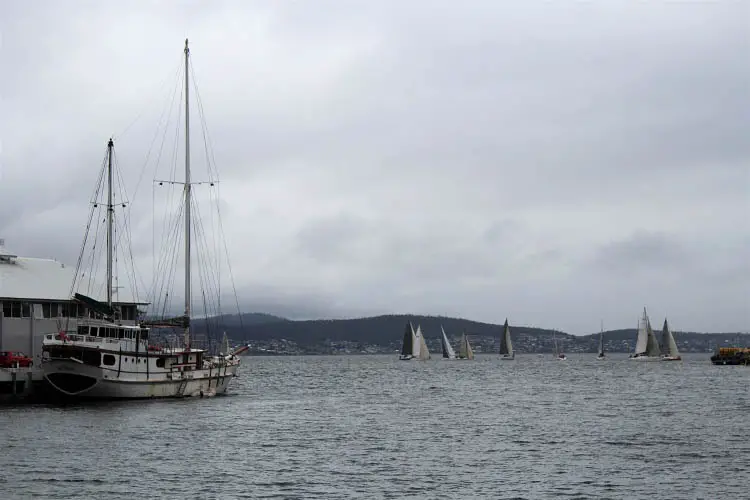 That's it for my top 12 fun things to do in Hobart, Tasmania! To learn more about this beautiful island, check out my 21-day Tasmania drive itinerary! Happy travelling.
---
Hobart Accommodation
There are plenty of accommodation options in Hobart to choose from, including holiday parks, hostels, B&Bs and hotels. Use the search box below to browse through. I've also picked out some great choices below.
Barilla Holiday Park: We spent a rainy few days camping at this leafy caravan park in Cambridge, a 15-minute drive from Hobart CBD. As well as camping and caravan sites, the park offers self-contained cabins sleeping up to six people and has a playground, hot pool, restaurant and mini-golf course.
Hobart Showground Campsite: We also camped at this huge, cheap camping ground for a night, which was only around $10!
Hobart Central YHA: I'm a big fan of YHA hostels, as the facilities and standards are usually great. This backpacker hostel, only one block from the waterfront and airport shuttle bus stop, has a selection of dorms and double, twin and family rooms.
Assemblage Boutique Art B&B: This gorgeous, Parisian-style B&B in a late-nineteenth century post office in New Town looks amazing! Not only does it have mountain views and a cafe, but creative workshops are organised by owner Tanya in the onsite art studio.
Alabama Hotel Hobart: If you prefer to stay in the CBD, this funky hotel in the city centre has a communal lounge, laundry and bar as well as free Wi-Fi.
---
Written by Lisa Bull
Lisa Bull, founder of Dreaming of Down Under, has been living in Australia as a British expat since 2015. After travelling to every state and territory in Australia and living in Perth, Brisbane and Sydney, Lisa knows from first-hand experience the best destinations to visit in Australia and the best budget travel tips. Her guides on this blog have been read by over 700k readers and helped thousands of people achieve their dream of living in or travelling Australia.