This post may contain affiliate links. Please see my disclosure policy for more details.
Just a 15km drive south of Sydney CBD, the vast and beautiful Maroubra Beach is a whole kilometre of white-sanded loveliness. Its name, taken from an Aboriginal word meaning "like thunder", rather fittingly describes the crashing, surf-worthy waves that this eastern suburbs beach is famous for.
While there's plenty to do at Maroubra, it definitely feels a little less hectic than at neighbouring Coogee Beach, where you can enjoy a fun weekend hopping from beach to bar at your leisure.
Whether you're looking to surf, eat, or simply relax on the sand, Maroubra has something for everyone. So here's the lowdown on what to see and do at the wonderful Maroubra Beach.
---
Scenic Maroubra
I love, love, love it when beaches are surrounded by greenery, whether it's palm trees swaying in the warm summer breeze or rolling grassy hills leading down to craggy cliffs. While the northern end of Maroubra Beach is circled by homes with killer views, the southern end is completely backed by parkland and open fields before curving into the bushy headland of Magic Point. So if you enjoy nature's palette like I do, ditch the concrete and spread out down south.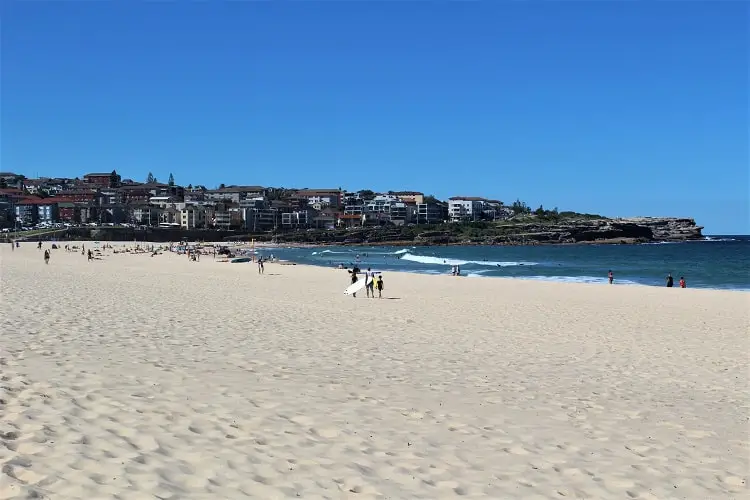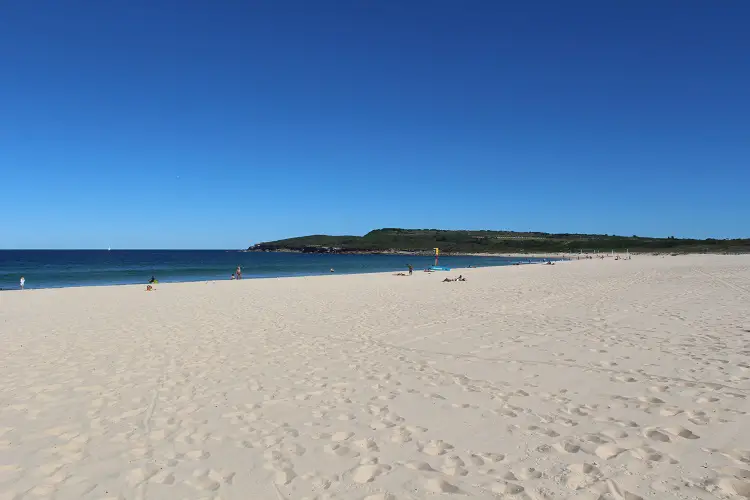 If you fancy some exercise and want to delve further into nature, stretch your legs along the bushy coastal track running through Arthur Byrne Reserve behind South Maroubra Beach.
---
Things to Do at Maroubra Beach
SWIM – in the lifeguard patrolled area between the red and yellow flags (the waves are notoriously dangerous here) or at Mahon rock pool (follow Marine Parade north past the end of the beach and there's a car park on your right).
SURF – with a hired surfboard from Let's Go Surfing Maroubra and check surf conditions here.
PLAY – at the large children's playground just north of the Pavilion.
EXERCISE – at the outdoor fitness station between the children's playground and the beach.
SKATE – at Maroubra Skate Park, just south of the Pavilion.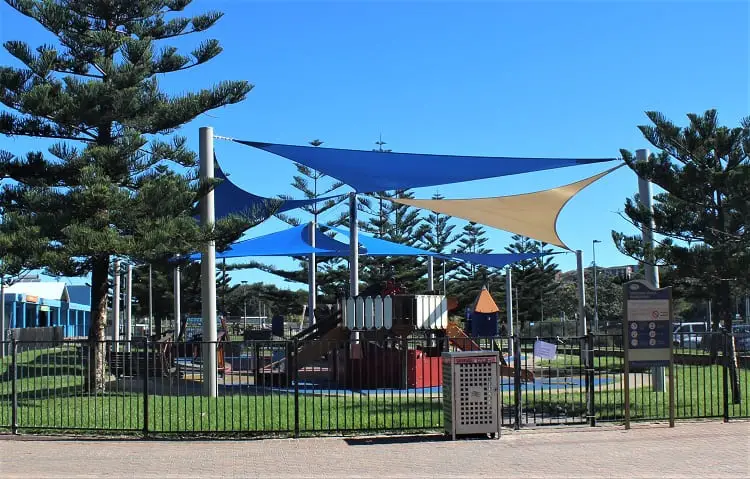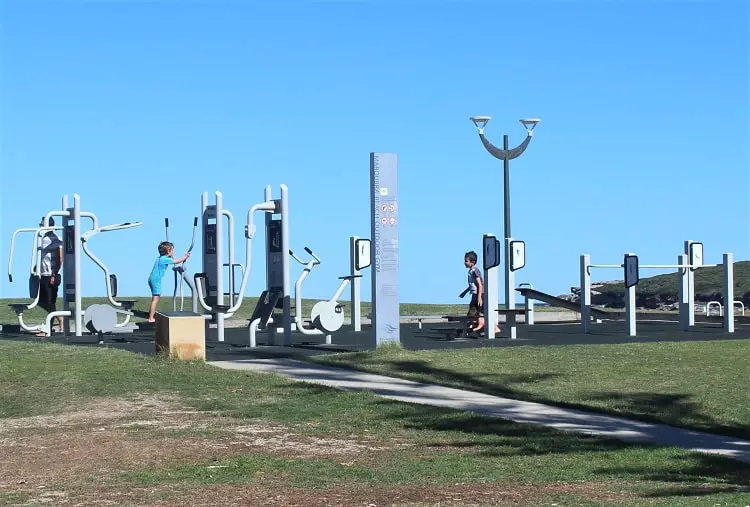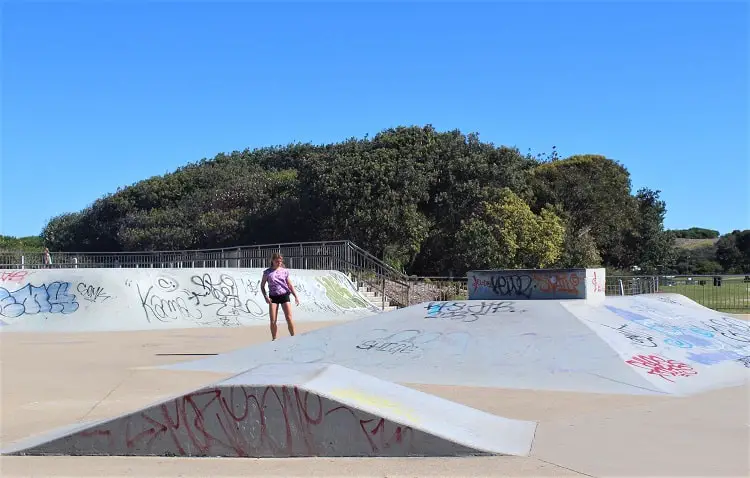 ---
Amenities at Maroubra Beach
TOILETS & SHOWERS – dotted along the beach
BARBECUES & PICNIC TABLES – behind the Pavilion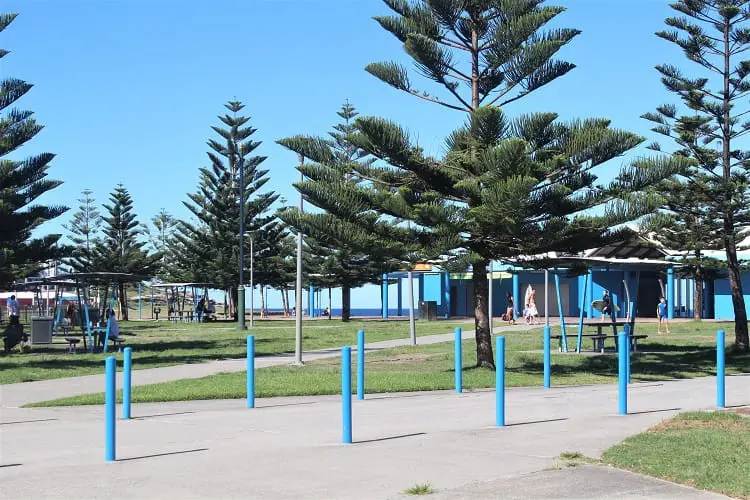 ---
Maroubra Map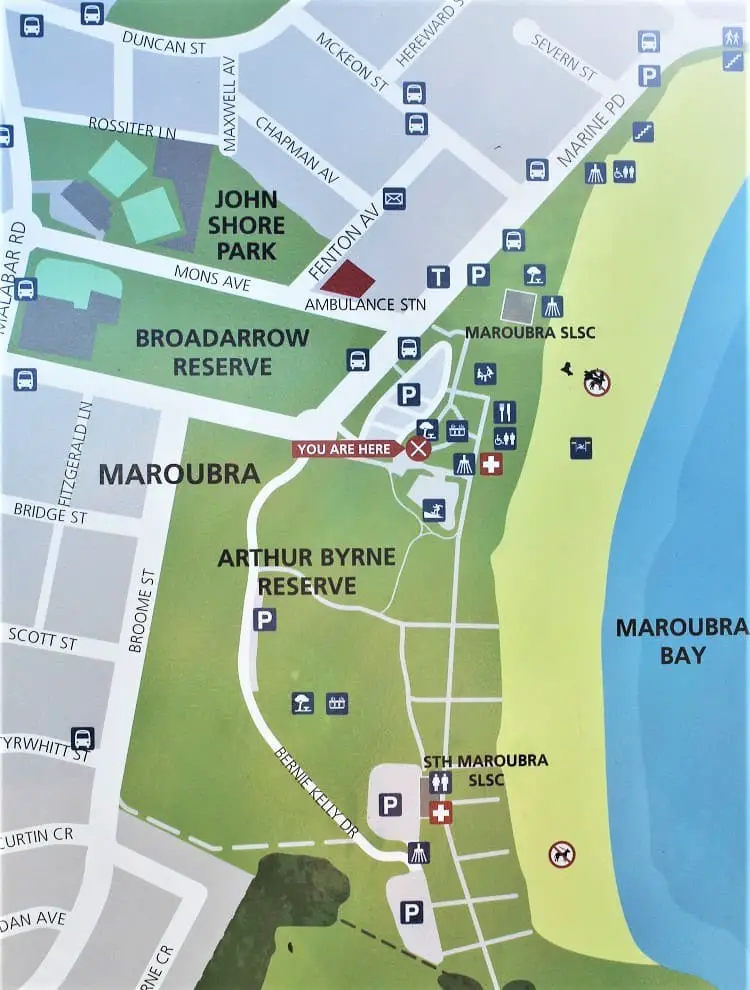 ---
Food & Drink
Enjoy beachside dining at award-winning Pavilion Beachfront restaurant.

Eat with ocean views at

Pool Café.
Choose from the cafes & restaurants centred where McKeon St meets Marine Parade.
---
Parking
There's free street parking along Marine Parade (4-hour limit 8am-10pm).
Plus free parking in the large carpark behind the beach on Marine Parade, just before the roundabout with Fitzgerald Avenue (4-hour limit 8am-10pm).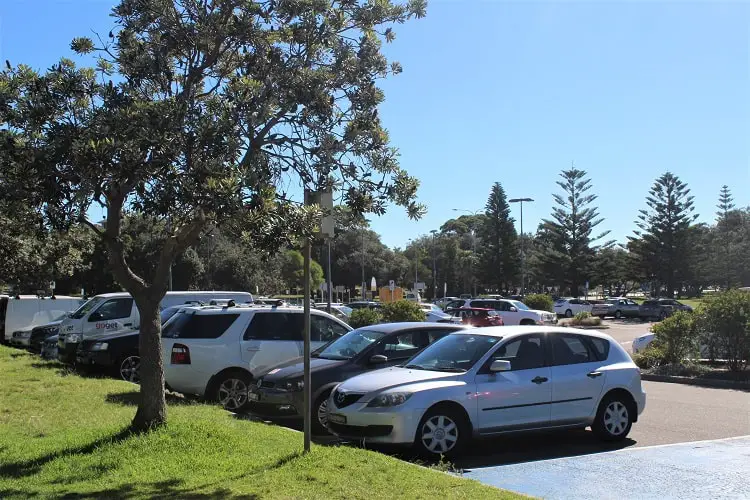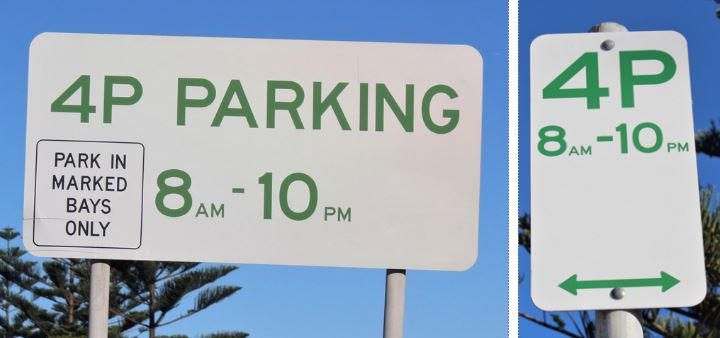 ---
Public Transport
There is no trainline through Maroubra, but multiple buses head down from the city. Check times on the trip planner here.
---
That's it for Maroubra, but if you're looking for more beach action in Sydney check out my recent overview of Sydney's top Eastern Suburbs Beaches from Maroubra down to Yarra Bay. Happy exploring everyone!
---
Like it? Pin it!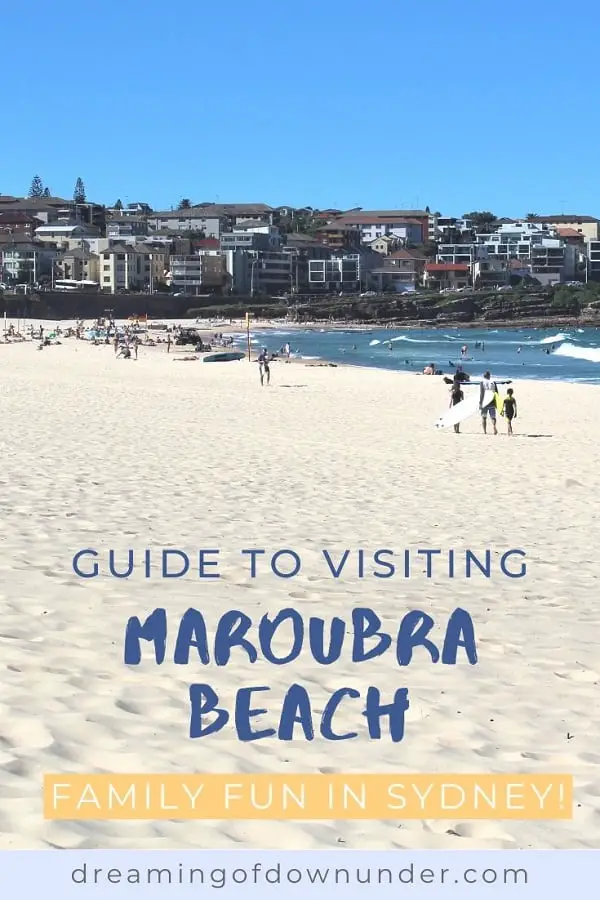 Written by Lisa Bull
Lisa Bull, founder of Dreaming of Down Under, has been living in Australia as a British expat since 2015. After travelling to every state and territory in Australia and living in Perth, Brisbane and Sydney, Lisa knows from first-hand experience the best destinations to visit in Australia and the best budget travel tips. Her guides on this blog have been read by over 700k readers and helped thousands of people achieve their dream of living in or travelling Australia.