This post may contain affiliate links. Please see my disclosure policy for more details.
In my last post I went through the steps of how to study abroad, including the costs and benefits involved and why spending a year at the University of Queensland on an exchange program from the UK ultimately led to me moving to Australia long term.
But getting one of the sought after places on the program from the University of Sheffield, where I was already studying for a maths degree, wasn't as straightforward as I'd expected. Here's my guide on how to to study in Australia and the steps I went through, from the initial idea through to sorting visas and flights!
If you prefer to learn in video format, here's my YouTube video below.
---
The Idea – Mathletes on Tour!
Surprisingly, the foreign exchange program at the University of Sheffield wasn't heavily promoted, and I was already beginning the second year of my degree when my three best maths mates and I found out we could spend our third year studying abstract algebra in the sunshine instead of shivering at our desks in Sheffield.
The four of us quickly decided to apply for the exchange program together, naively assuming we'd all be on the beach in our Bermuda shorts in a glorious Mathletes-from-Mean-Girls vacation in no time.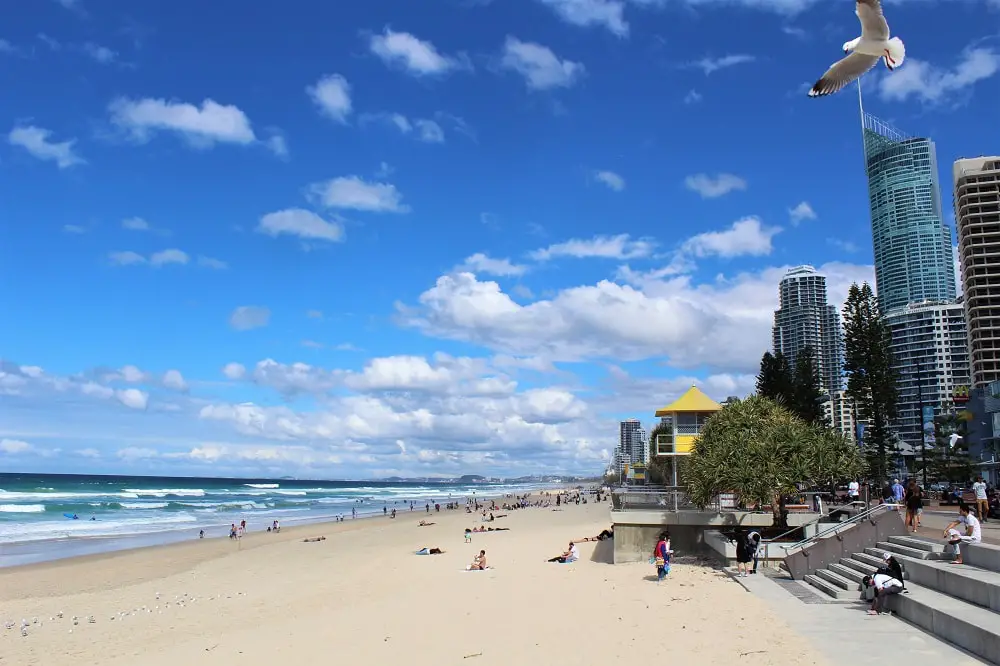 ---
Applying to Study in Australia – Hurdles Galore
Unfortunately, it wasn't that easy, and it seemed a lot of people had the same idea. We had to get past the following hurdles before we could start packing our flip-flops.
Hurdle 1 – Course Matching
In order to be considered to study in Australia, or at any of the partnering universities in the USA and Canada offering similar programs, you had to prove you could study roughly the same subjects on your exchange year as you would have studied at your home university.
This meant spending our Christmas holidays (on top of revising for six upcoming exams) scouring the Australian maths syllabus and trying to match the subjects to the classes available at Sheffield. The effort of this task alone weeded out the weakest as one guy couldn't be bothered. That left three of us in the running.
Hurdle 2 – Minimum Entry Requirements
We hadn't realised that there was a minimum entry requirement to study in Australia, based on our exam results from the previous year. Despite being the brightest by far, the guy in our group who'd enjoyed a few too many nights out at Love Shack in his first year and got the lowest grades was turned down straight away. Two down and two to go.
Hurdle 3 – Competition
Demand for the limited places to study in Australia was particularly high (much fuelled by the posters for Wollongong University near Sydney featuring a glorious beach scene). It was a case of best grades, first served, based on your marks from the previous year, which brought up a couple of problems:
1. We were second-year students and our first-year results weren't spectacular as they didn't count towards our final mark (therefore no one took them too seriously), and the struggle to adjust from doing A-levels to balancing 12 degree-level modules a year made the first year the toughest to do well in.
2. Our competition included first-year students whose A-level results were being used as a marker, regardless of whether they were better or worse than our own A-levels.
Disaster struck when neither of us got a place, and it seemed our Australian dream was well and truly over when we were told to look into spare places at American universities instead.
---
Ray of Hope! Exchange Program Dropout
I was on the verge of signing up for a random university in the USA that no one else wanted to go to when I got an unexpected phone call; someone had dropped out of the Australian program and there was a spare place at the University of Queensland in Brisbane. I'd put it down as my first choice as I knew most people wanted to go to Wollongong, which I thought might give me a better chance. It turned out I was first on the reserve list and the place was mine if I wanted it!
Believe it or not, a second person dropped out shortly afterwards and their place was offered to my friend, but as he'd just signed a contract to share a house in Sheffield with his girlfriend the following year he decided not to take it. No one else had high enough grades to be considered so the available place was never taken!
I was now in the very fortunate position of being offered a year's exchange to Australia, but rather than it being a fun  group expedition with my friends, I was faced with flying to the other side of the world all by myself at 20, with no experience of travelling apart from package holidays with my parents! Utterly terrifying!
---
Finding a Travel Buddy
Scared or not, I knew I would regret not going, so I went ahead and accepted the place. Things got easier after I attended a meeting with the other students who'd been offered places in to the University of Queensland: two second-year Chemistry students, Sam and Tom, and a first-year Geography student called Liz (who was bizarrely living in my old room in Halls!). Liz and I teamed up and booked our flights and accommodation together, and are still good friends now!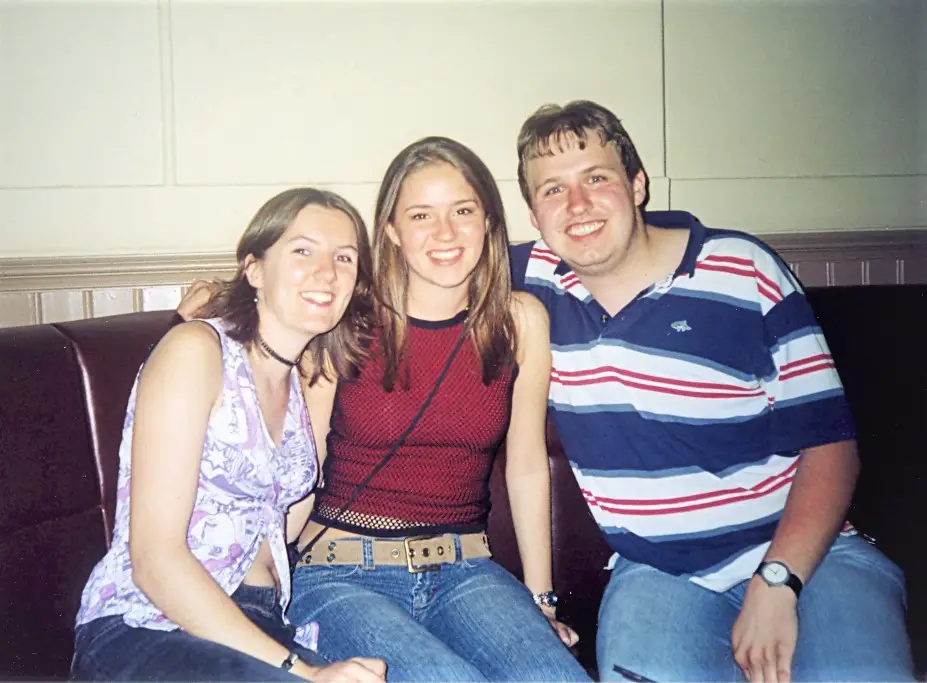 If you're interested in studying abroad but don't have a friend to go with, I'd still highly recommend applying. You'll meet so many great people when you get there, and everyone will find you vastly interesting and want to talk to you as you're foreign and talk so funny! Check out my blog post on the benefits of solo travel if you want some inspiration!
---
Booking Student Accommodation in Australia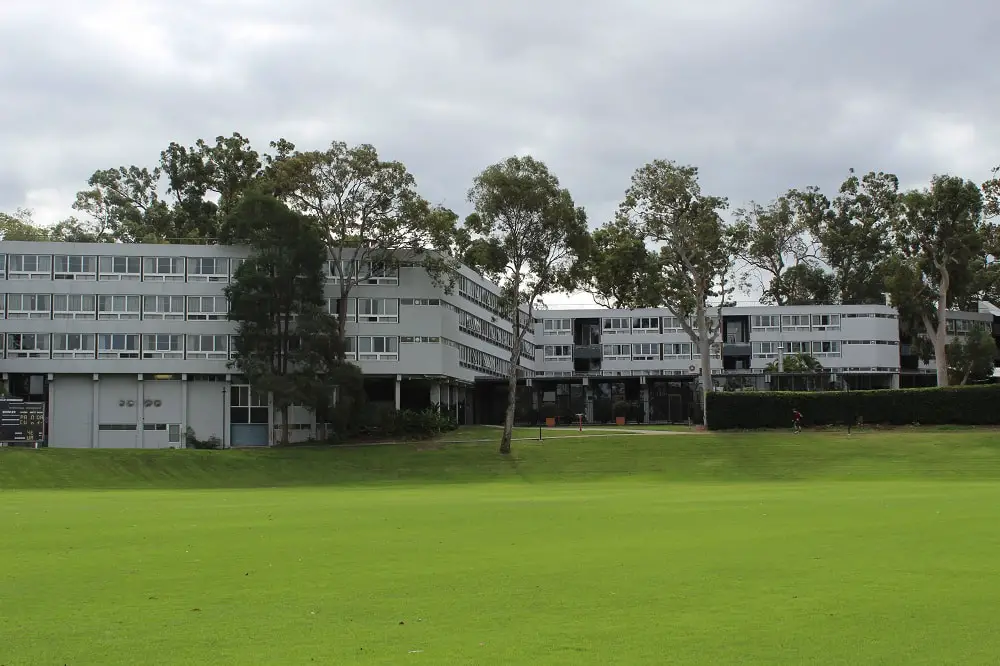 Since we didn't know anyone in Brisbane, we chose to stay in a halls of residence (called a college in Australia). By pure chance Sam, the Chemistry student from Sheffield, had booked a place at the same one, so we all became good friends when we got there.
Staying in halls was the best decision ever as the college was full of foreign exchange students, as well as Australians, and we made a big group of friends from all over the world. You can read all about the fun time we had in my next post, comparing student life in Australia and the UK.
---
Getting an Australian Student Visa
We also had to apply for Australian student visas, which included paying for medical examinations with a panel doctor (special doctors at private practices who are registered to carry out visa medical assessments). Unfortunately my visa didn't come through and I had to go down to the embassy in London the week before my flight to sort it out! They made me run over to the post office to buy a recorded-delivery envelope and bring it back to them so they could get it to me straight away!
---
Booking Flights to Australia
Since this was back in the Dark Ages before Sky Scanner was invented, booking a flight involved Liz and I trawling the streets of Sheffield to visit every travel agent that existed. We found a cheap deal with Malaysian Airlines and set about preparing for our year in the sun.
Since the Australian seasons are the opposite way round to those in the UK (see my study abroad blog post to see the semester timings), we finished our year in Sheffield in the June and only had a month before we started uni in Australia. Thankfully, my visa arrived just in time, and in July 2001 Liz and I finally headed off to Brisbane together for a full year of study in Australia!
Read my next post to find out what life as an exchange student in Australia was really like, including workload, college parties and my first backpacking experience!
---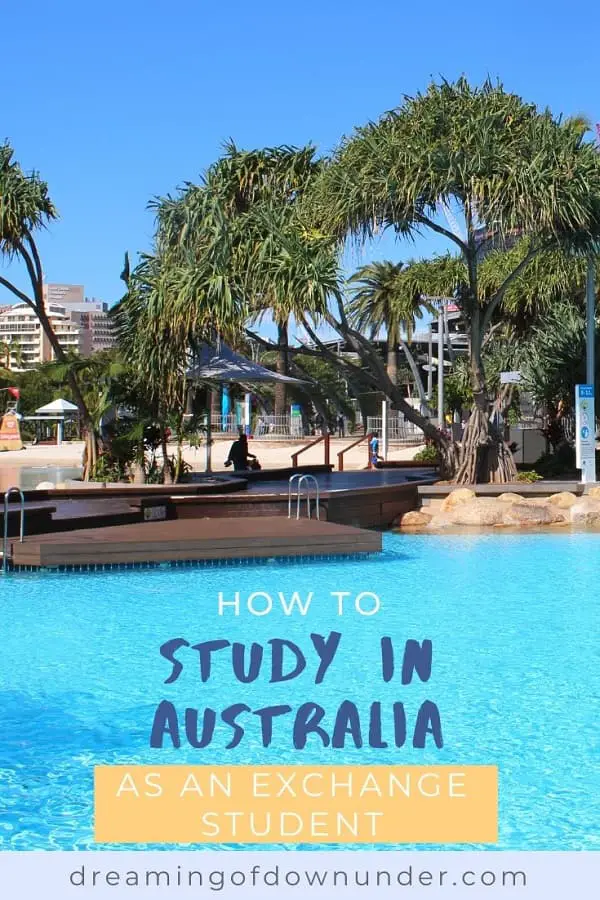 Written by Lisa Bull
Lisa Bull, founder of Dreaming of Down Under, has been living in Australia as a British expat since 2015. After travelling to every state and territory in Australia and living in Perth, Brisbane and Sydney, Lisa knows from first-hand experience the best destinations to visit in Australia and the best budget travel tips. Her guides on this blog have been read by over 700k readers and helped thousands of people achieve their dream of living in or travelling Australia.