This post may contain affiliate links. Please see my disclosure policy for more details.
Are you planning a trip to Australia but don't really know what to expect from backpacker hostels? You're not alone. Before I embarked upon my first ever backpacking trip back when I was an exchange student in Brisbane, I had literally no idea what hostels in Australia were like, or anywhere else for that matter.
I remember some friends talking about staying in hostels in Thailand a few years earlier, and I had this horrifying image of them sleeping in huge, dark rooms with rows of rickety beds like a makeshift wartime hospital! Needless to say, when I did experience hostels in Australia my expectations were wildly surpassed.
Australian hostels are usually clean, safe, well-equipped and really great places to make friends. So if you're thinking of going travelling and you're a bit worried about what to expect or how to make friends, here's the lowdown based on my extensive travels Down Under.
Like it? Pin it!
---
Q. Does Australia have many hostels to choose from?
Absolutely. There are thousands of people backpacking Australia every year, especially young travellers on working holiday visas. So as you can imagine, the country is brimming with cheap accommodation like youth hostels.
There's a huge amount of hostels in Sydney, Melbourne and other major cities in Australia. As long as you book in advance, you'll have plenty of options.
I'd recommend websites such as hostelworld, hostelbookers or booking.com to search for available hostels; just make sure you read the descriptions and reviews thoroughly. I'd advise booking at least a week in advance if possible, particularly if it's peak season or the weekend.
---
Q. How much do hostels cost in Australia?
The cost of hostels in Australia varies depending on the location, season, number of people in the room and how nice the hostel is. A bunk bed in a dorm room usually costs around $30 in the major cities, but can be as low as $20 or as high as $40.
Most hostels have a few private single and double rooms available for a higher price, and a range of dorms sleeping between 4 and 12 people each. You can normally choose if you prefer a mixed or single sex dorm.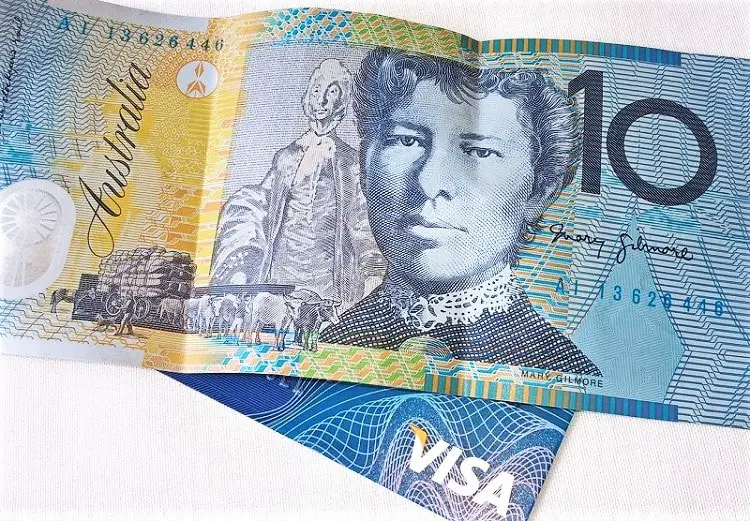 Private double rooms cost between around $80 – $120, but you may find discounts out of season. I actually found Airbnb a cheaper option for two people sharing a room, with more privacy and better facilities. If you haven't signed up yet, here's my link to get up to $76 off Airbnb on your first booking.
YHA hostels in Australia are quite common, and you can buy membership to get discounts. They do tend to charge more than other hostels though, and I don't personally think they're any better. I've stayed in some really nice ones but also some really dated ones!
---
Q. What are dorm rooms like in Australian hostels & where do I keep my belongings?
Shared dorm rooms in Australian hostels don't tend to vary that much. You'll be sleeping in bunk beds and usually keep your backpack or suitcase on the floor by your bed. The amount of floor space varies from hostel to hostel.
As for your valuables, some hostels have lockers, which is usually listed under the facilities when you make a booking. If not, you'll just have to leave things in a bag on your bed. I don't really like doing that and tend to carry smaller valuables like my passport on me if I go out for the day.
You should have a key to your room, and you usually need a key or code for the main door of the hostel, so strangers can't just wander in. Most people tend to leave the dorm doors unlocked though. I'd also check whether the hostel has air con or heating too depending on the season.
It's standard to make the bed yourself, so when you're shown to your room you'll see which beds are available as they'll have a pile of folded sheets on the mattress. Or the sheets will be given to you when you check in.
You can choose which bed you want; lower bunks have the advantage of being able to reach your things on the floor, but the disadvantage of not always letting you sit up fully! You can sometimes take an extra sheet and create a sort of curtain round the bed if you're on the bottom!
You always get a blanket or duvet so shouldn't need your sleeping bag; these are usually frowned upon anyway as they can spread bedbugs. When you check out you have to strip the bed yourself and put the sheets into a laundry basket in reception. There will be signs on the walls telling you the procedure.
Everyone goes to bed at different times and some people have to be up early for work, so it's courteous to leave the lights off once the first person has gone to bed. I'd recommend getting your pyjamas and toothbrush etc out ready in advance so you don't have to scramble around in your bag in the dark! And have a torch handy if you want to read.
---
Q. What are hostel kitchens like in Australia?
The great thing about Australian hostels is that you can save money by preparing your own meals. In terms of storing food, small hostels usually have a couple of standard fridge-freezers like you'd have in your own home, but larger places normally have rows of huge fridges with glass doors and no freezers.
These can get very, very full, and it's best to keep your food inside bags and label them with your name, check-out date and room number so that the cleaners don't throw anything away. There should be shelves for your dry food, which you should also label. It's best not to keep food in your room because of cockroaches.
Hostel kitchens in Australia are usually fully equipped with plates, cutlery, pots and pans etc, and always have hobs to cook on. Ovens are less common, but you do sometimes get them in smaller, more homely hostels.
Often there's free tea and coffee and communal items that people have left behind like salt, pepper and cooking oil. It's best to carry your own though just in case.
There'll be tables and chairs to eat at, and it's a great place to meet other travellers and get chatting. Oh, you'll also need to wash, dry and put away what you've used afterwards! Washing up liquid and cloths are provided.
---
Q. What are hostel bathrooms like? Do I have to share with the opposite sex?
Bathrooms vary greatly from hostel to hostel. En-suites are rare but you do occasionally get them. More usual are separate communal male and female bathrooms.
In large hostels these may contain rows of toilet and shower cubicles like in the picture above. In smaller places you usually get individual bathrooms containing both a toilet and shower. You will always need your own towel.
---
Q. Do Australian hostels have communal areas to socialise in?
Yes, nearly always. TV rooms with sofas are common, and there's always a place to sit and eat. Usually there's an outdoor area too, either a rooftop or a courtyard, and if you're up in the tropics you may even have a swimming pool!
Hostels in Australia are very social places, so you won't need to sit in your room every evening. Sometimes there will be organised events like barbecues or nights out to get everyone together. They nearly always have free books too, as people leave them behind for other travellers once they've read them. Free Wi-Fi is pretty standard in Australian hostels too.
---
Q. How do I make friends in a hostel?
First of all, remember that everyone is in the same boat. You'll get a few couples or people who are travelling with friends, but the majority of backpackers are travelling alone. This means that most people will be friendly and looking to meet new people.
You can easily spark up a conversation with your roommates; it's hard to ignore each other when you're sleeping a few feet away from each other! Just ask their name and where they come from and go from there. Also the kitchens are a great place to get chatting to people.
I would highly recommend hostels as a way to make friends if you're travelling alone; it can be quite difficult otherwise. You'll meet people from all over the world and some of them you'll stay friends with for life. Very useful for future holidays around the world! They're also great places to find buddies for any road trips you want to go on.
---
Q. Can I stay in youth hostels in Australia if I'm over 30?
Absolutely! I've never seen an age restriction in an Australian hostel. In fact, I'm not sure why they're still referred to as youth hostels at all. I'm in my thirties and sometimes I'm one of the youngest! I've come across families with kids staying in hostels as well as travellers in their sixties.
The hostels that are known for partying and located amongst the nightlife or above bars will tend to have a younger clientele, but I find smaller ones, especially those in small towns, have a wider range of ages. No one really cares or even notices if older people are staying there.
---
Q. How do I find quiet hostels in Australia?
If you are a bit older or you're just not into partying, I'd steer clear of hostels with on-site bars or those very close to strips of nightlife. Try going onto street view in Google to look at the place first.
Also read the reviews when you're looking for a hostel, as there'll usually be complaints if they're noisy. You can just Google "quiet hostel Sydney" for example too. Here are some smaller, more homely hostels in Australia that I've stayed at:
PERTH: Northlodge Backpackers at 225 Beaufort St, Northbridge – this is a friendly, guesthouse-style hostel with lots of private rooms and a few dorms.
SYDNEY: Casa Central at 11 Regent St, Chippendale – a small, family-run hostel with a few 4-bed dorms and plenty of private rooms.
BLUE MOUNTAINS: Katoomba Mountain Lodge at 31 Lurline St – a cosy and relaxed hostel in the main town of Sydney's Blue Mountains.
BRISBANE: Aussieway Backpackers at 34 Cricket St, Brisbane City – a quiet, quaint hostel in a heritage-listed building.
---
Q. Is there any alternative cheap accommodation in Australia apart from hostels?
Yes! Hostels are great from a social point of view, but they're not for everyone. You'll also need some alternatives on road trips. as you won't find hostels everywhere. I've written another blog post covering cheap accommodation in Australia, which lists ten different options, including free luxury house sits!
---
Hopefully that has answered all your questions about staying in hostels in Australia. I'd thoroughly recommend them for both saving money and making friends. If you're nervous about whether to go travelling or not, I say go for it! I've never met anyone who's travelled and regretted it. Check out my blog post on the benefits of solo travel for inspiration.
If you're staying in Australian hostels, you do get used to the communal way of living after a while. If you really don't fancy them or need a break, read my blog post on how I saved $30k house sitting across Australia; it's a booming industry over there! Free accommodation and privacy!
Happy travels everyone!
---