This post may contain affiliate links. Please see my disclosure policy for more details.
For all you travellers heading up the east coast of Australia, spending a few days or longer in Brisbane, the capital of Queensland, is probably going to be high up on your itinerary. With year-round warm weather and a thriving food, drink and arts scene, there's plenty to enjoy in Australia's 'River City'.
I spent 12 months living in Brisbane as an exchange student many years ago, and returned last year to reminisce and see how things have changed. I'm pleased to say it's still as beautiful as ever, and quite a bit more cosmopolitan. So for anyone planning on visiting, here are my top 15 things to do in Brisbane.
Like it? Pin it!
---
1. Chill Out at South Bank
For a more relaxed feel than in the city centre, cross the river via Victoria Bridge and explore family-friendly South Bank. With a manmade beach and lagoon, wide choice of eateries, pretty parklands and a cultural precinct featuring art galleries and museums, there's plenty to do once you've finished admiring the city skyline across the water.
---
2. Join a Free Tour with Brisbane Greeters
What better way to get to know a city than to go on a personal tour with a local? The Brisbane Greeters scheme lets you and your family and friends book a slot with a local resident who can take you on a tour of Brisbane tailored to your own interests and area of choice. For free!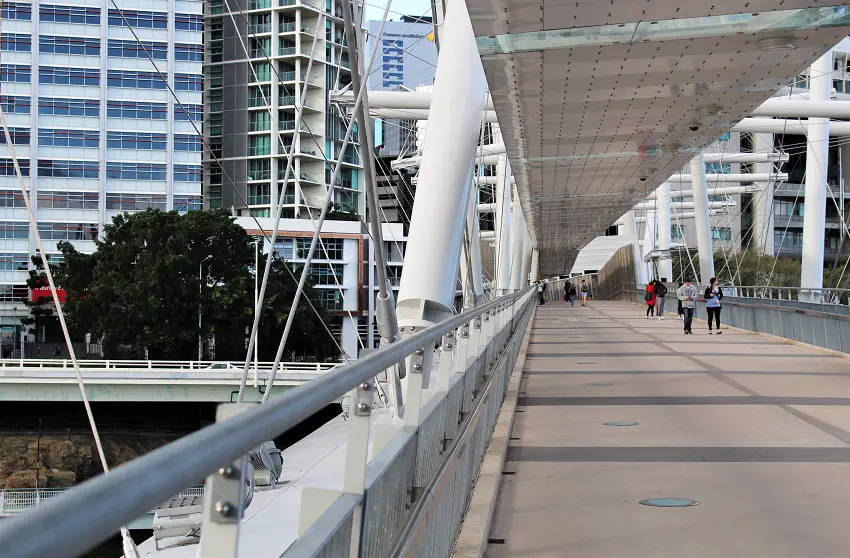 ---
3. Appreciate Art at QAGOMA
Queensland Art Gallery (QA) and the Gallery of Modern Art (GOMA) are neighbouring galleries in the Cultural Precinct at South Bank that are free to enter and well worth a visit if you're an art lover.
---
4. Discover Brisbane's Laneways
It isn't just Melbourne that tucks its late-night bars and coffee shops down hidden, hip little laneways. Get to know Brisbane's cooler side at Burnett Lane, Eagle Lane, Gresham Lane and Albert Lane in the city, or Winn Lane, M&A Lane and Bakery Lane in Fortitude Valley.
---
5. Ride the CityCat
Why catch the bus when you can cruise along the water? A popular means of public transport in Australia's river city is the CityCat ferry service, which stretches from The University of Queensland in St Lucia to Northshore Hamilton. There's also the free CityHopper service which runs seven days  week.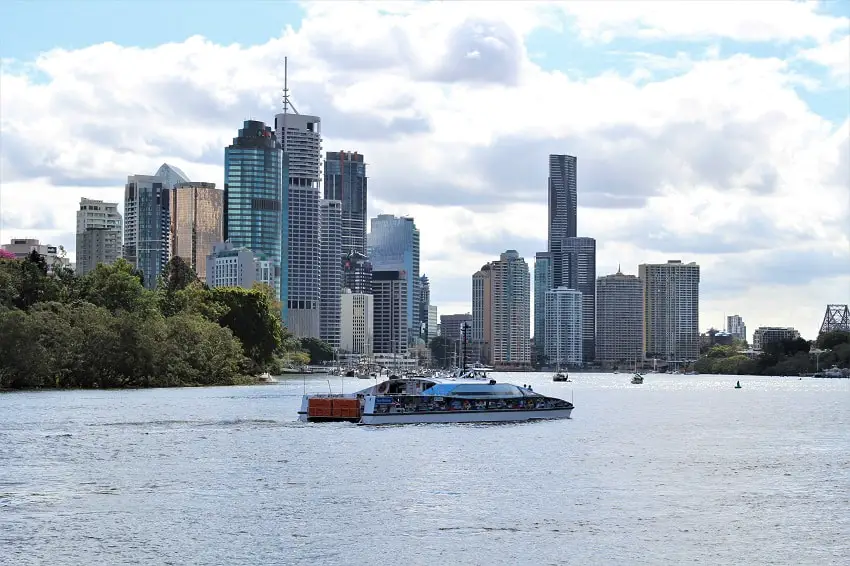 ---
6. Head to the Top of Mt Coot-tha
For a panoramic view of the city, drive up to Brisbane Lookout at the top of Mt Coot-tha, where you can not only see across the CBD to Moreton Bay, but eat and drink in style at Summit Restaurant & Bar.
---
7. Picnic in the City Botanic Gardens
Pack a picnic and enjoy Brisbane's riverside lifestyle in the city's original botanic gardens. Featuring sculptures, ornamental ponds and river views, the gardens are a pretty place to spend a few hours. To get there head down to Alice St at the bottom of George St and Edward St, just a 10-15-minute walk from the city centre.

---
8. Book a Free Tour of City Hall
Heritage-listed Brisbane City Hall, built between 1920-1930, is home to the Lord Mayor and hosts daily community and corporate events. To have a nosey around its grand interior with the aid of an official guide, click here to book onto a free tour.
---
9. Climb the Cliffs at Kangaroo Point
To the south of the Brisbane River, just east of South Bank, lies the picturesque waterside suburb of Kangaroo Point. A popular place for visitors to stay, you can walk the Natural History Trail along the water's edge, eat at the many restaurants, kayak down the river or climb the Kangaroo Point cliffs. Click here for more details.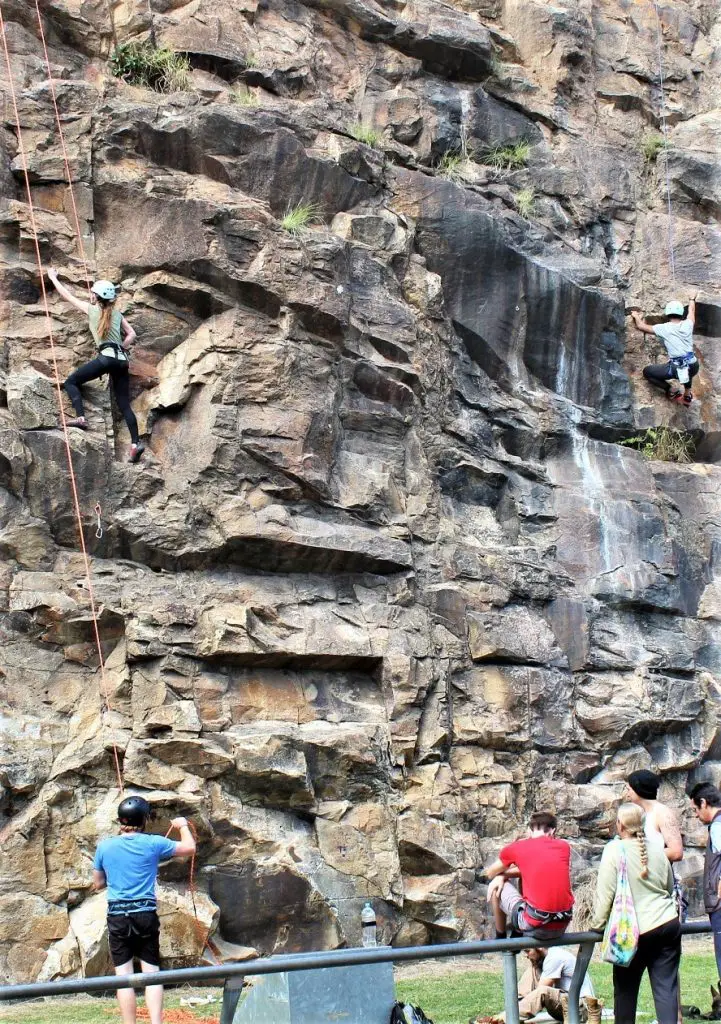 ---
10. Cycle the City
With 150 stations available to pick up a bike from, CityCycle offers a convenient hire service for those who want to explore Brisbane by bike and take advantage of the waterside pathways.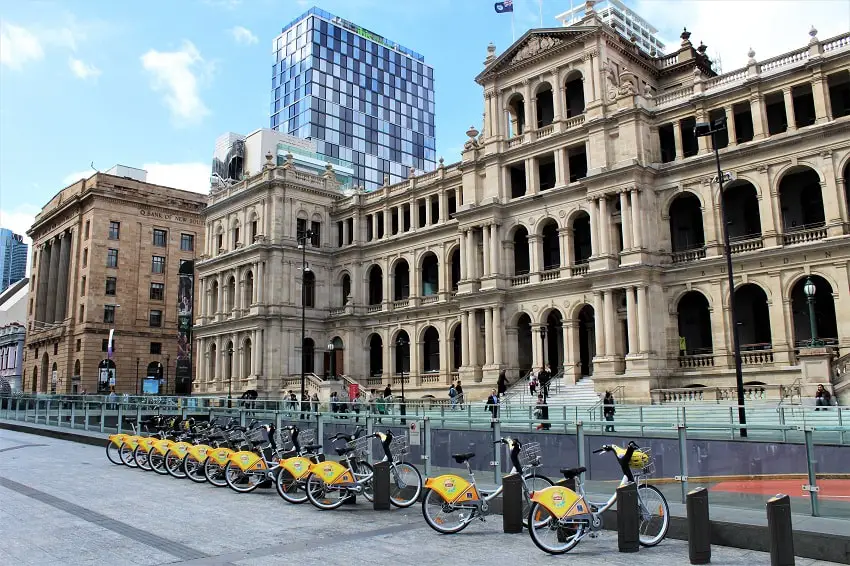 ---
11. Visit Chinatown Mall
For a change of culture visit lively Chinatown Mall on Duncan St in Fortitude Valley. With restaurants offering cuisine from a variety of Asian countries, Chinese shops to peruse and many festivals held throughout the year, Brisbane's Chinatown precinct has plenty to keep you occupied.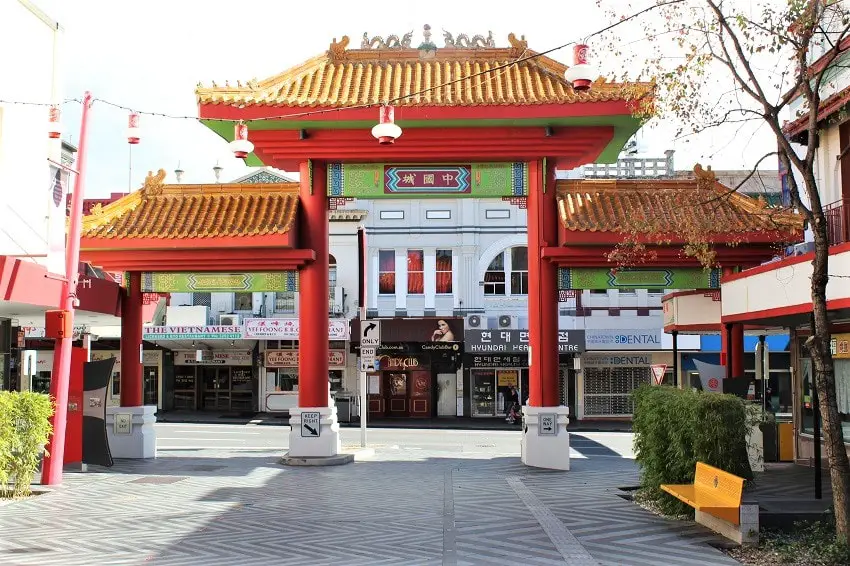 ---
12. Dine at Eagle St Pier
With a mixture of award-winning restaurants, bars and casual eateries, Eagle St Pier is known as Brisbane's premier dining precinct. Whether you stop by for breakfast, lunch, dinner, or drinks, you'll get to enjoy fabulous views of the Brisbane River and Story Bridge.
---
13. Go Clubbing in Fortitude Valley
If it's buzzing nightlife you're after, head to Fortitude Valley, or "The Valley" as it's know to locals. While this designated entertainment precinct boasts plenty of shops, cafes and art galleries to explore during the daytime, at night the action continues with a multitude of bars and nightclubs that stay open until the early hours.
---
14. Cruise the Brisbane River on a Paddle Wheeler
View Brisbane's riverside highlights in style while you wine and dine on a paddle wheeler with Kookaburra Showboat Cruises. Passing the Botanic Gardens, Kangaroo Point, South Bank and Story Bridge, you can take in Brisbane's best bits without so much as a blister.
---
15. Shop at Queen St Mall
With over 700 retailers, modern and heritage-listed arcades, a cinema and a casino, pedestrianised Queen St Mall in Brisbane's city centre has enough to satisfy all your shopping and entertainment needs. From here it's an easy walk to South Bank or the City Botanic Gardens to continue your explorations.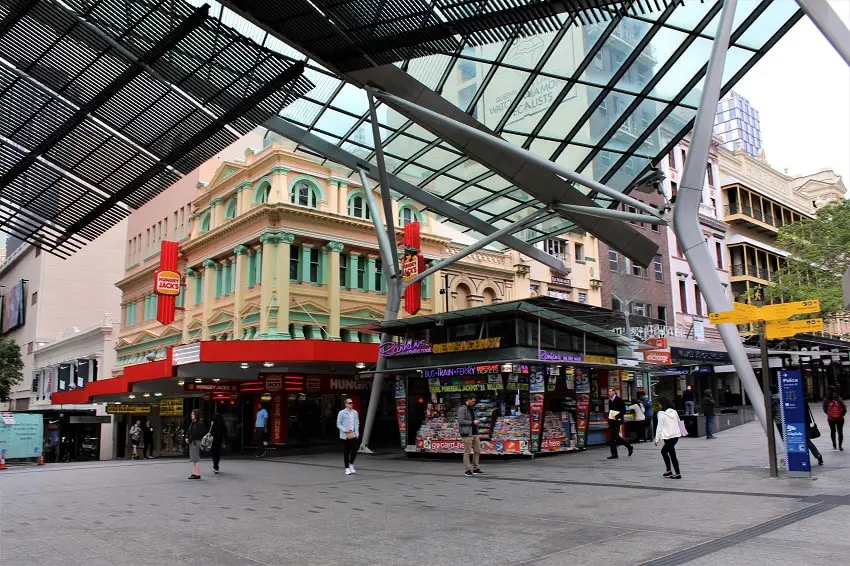 ---
For more ideas on things to do in Australia, check out my guides on Sydney, Perth and Newcastle. If you're planning an east coast Australia road trip, here's my Sydney to Brisbane drive itinerary, with highlights, costs, distances and accommodation.