This post may contain affiliate links. Please see my disclosure policy for more details.
If you're thinking of flying during the pandemic in 2022, you're no doubt feeling a bit worried about the Covid situation, and what you'll need to do in terms of requirements.
I flew back to the UK to from Australia in early 2022 for a three-week visit and had to navigate the process of pre-departure tests, arrival tests, isolation and vaccine certificates.
I also managed to catch Covid during my first week there! This meant I spent most of my trip isolating with my parents and failed my pre-departure test to get back to Australia!
I've put together these handy tips on flying during the pandemic to help anyone else travelling soon. You'll also find my story of how I got back to Australia at the bottom! Whether you're planning on moving to Australia, doing a working holiday or simply travelling abroad, check out my tips to learn more.
Click on the headings below to skip straight to a topic, or watch my YouTube video below.
---
1. Check International Travel Restrictions for Your Country
Obviously, you'll need to check that your own country will allow you to travel internationally and come back in again, particularly if you're on a visa and don't have citizenship. Australia's international borders were closed for almost two years during the pandemic.
Make sure you use the official government websites of the countries you're travelling to and from to find accurate and up-to-date information.
---
2. Red-Listed Countries
Check that your country allows you to visit the specific country you want to travel to; they may have what's known as a red list for high-risk countries.
For the country you're planning on travelling to, check that they allow visitors from your specific home or departure country and that they haven't red-listed it.
---
3. Vaccination Requirements When Flying During the Pandemic
Many countries require international visitors to be fully vaccinated now, so it's crucial to check their requirements. It may be that unvaccinated visitors can enter the country but will need to pay for hotel quarantine.
Check the country's definition of fully vaccinated too; it could be two doses, three doses, or that your final dose was within a certain timeframe.
Also, find out if they only accept vaccination passports from specific countries and whether you may need yours interpreted into English.
Normally, the airline will have to check your vaccination passport at check-in. It is best to have a copy saved as a pdf on your phone and have a printed version on you to be safe.
Make sure you check the vaccination requirements for:
Your destination country;
Your own country (to get back in);
Any transit countries (i.e. where you change flight);
Your airline.
---
4. Check if You Need a Pre-Departure Covid Test
If you're planning on flying during the pandemic, note that some countries require you to take a pre-departure Covid test within 24 or 72 hours before flying. If so, you will have to show your certificate at airport check-in.
If you do need to take a pre-departure test, check if it needs to be a PCR, or whether they will accept a rapid antigen/lateral flow test. Normally these must be taken under medical supervision, not at home, and you will need to pay a private company that provides an official "fit-to-fly" certificate.
If you've had Covid recently and may still be testing positive (this can last for months!), you may be better taking a rapid antigen test. The nurses at my test centre said PCRs are more sensitive and more likely to show a positive result for a longer time than a rapid antigen test.
There may be a list of testing centres shown on the relevant government website. Also, many airlines list their recommended companies, sometimes with discount codes, so it's worth looking around.
I didn't need to take a pre-departure test to go to the UK, but I did have to take one to get back into Australia. This ended up being very problematic, as I was still testing positive for Covid! More on that later.
I paid £35 for a supervised rapid antigen test with Express Test at Birmingham Airport, and the results were emailed to me within 40 minutes.
Make sure you check the pre-departure test requirements for:
Your destination country;
Your own country (to get back in);
Any transit countries (i.e. where you change flight);
Your airline.
---
5. Check if You Need to Take a Covid Test on Arrival
Taking a Covid test on arrival to a country is also common when flying during the pandemic. For the UK, I had to order an at-home rapid antigen test to be posted to the address I was going to be staying at and take it within two days of arriving.
I had to choose a supplier from an official list on the UK government website (I chose Boots). When I ordered the test, they gave me a special code that I had to enter on my passenger declaration form before flying to the UK, to prove I'd really ordered one.
The UK did scrap this requirement shortly after my trip though!
On arrival back in Australia, New South Wales required me to take a rapid antigen test at home on days one and six. Note that there may be different testing requirements if you're unvaccinated.
---
6. Check Requirements for Your Airline or Transit Countries
For the above points, make sure you also check your airline to see if they have requirements. If you'll be transiting in another country (i.e. changing planes but not leaving the airport), check that passengers from your country are allowed.
When I flew from Australia to the UK with Qatar Airlines via Doha, there were no requirements at all. But when I returned via Singapore with British Airways and Qantas, Singapore was quite strict.
Singapore Airport required you to have a vaccination passport and a pre-departure Covid test. At the airport, everyone transiting from my flight was put in a private lounge together. We weren't allowed to wander around the airport until two hours before our flight.
They also put green wristbands on us, which meant we weren't allowed to buy anything in shops! No idea why!
If you need a visa to get into your destination country (and, like me, to get back into your own), make sure you have it to hand at check-in. With Australia, I've always had an electronic visa, so don't have anything physical to show, which has been problematic!
When I flew back to Australia in 2020 (after getting stuck in the UK for a few months) and again in 2022, the check-in staff wanted proof that I would be allowed into Australia in order for the transit country to allow me to board a flight via their country (to make sure I wouldn't get stranded there).
All I could show them was my visa grant email from years ago! On my recent trip, the lady at check-in accepted it but looked quite confused. In 2020, I had to stand at check-in for an hour while they called Canberra to check I really had a visa!
---
7. Find Out What You'll Need to Do if You Get Covid Abroad
While I know it's not nice to think about, there is a real possibility that you may catch Covid abroad. It's important to have a plan of action should this happen.
I caught Covid from a family member right near the start of my three-week visit! My parents caught it too, and thankfully I was staying with them, so we all had to isolate together. (The UK scrapped Covid isolation completely just after I left!)
At the time, in the UK you had so stay at home and isolate for up to ten days. On day five you could start taking daily rapid antigen tests at home. If you tested negative two days in a row, you could stop isolating before the ten days was over.
Check if you need to take a PCR test if you have symptoms while you're overseas. If you take a test at home and it's positive, the government may require you to take a follow-up PCR test.
Also, check if you need to register your positive result with their government.
Remember, if you're still testing positive when you need to fly home, you may need proof of when you first got Covid, so you can show you've finished your isolation period and don't have to start it again (see my story further down)!
Check your own country's rules on allowing travellers back in after they've recently had Covid. You may need to have caught it at least seven days ago, for example.
---
8. Look into How to Get a Certificate of Recovery
If you do get Covid abroad, and you're still testing positive when you have your pre-departure test, you may be able to get a Certificate of Recovery to fly.
Since you can potentially test positive for months, you can order these certificates to prove that you're now able to travel. In the UK, you could order them online from private doctors for around £80-£100.
The problem I had was, you needed to send the doctor a copy of a PCR result to prove when you first got Covid, as they have to make sure it was at least seven days ago. Unfortunately, all I did was a test at home, so I had no proof at all!
You're also meant to declare that you no longer have symptoms when you apply for the certificate, and I still had pretty bad symptoms at the point I failed my pre-departure test, even though it had been almost two weeks since I got Covid!
---
9. How I Got Back to Australia with Covid
Here's my story of trying to fly back into Australia whilst still testing positive for Covid!
Failing my Fit-to-Fly Test
Unfortunately, I didn't realise until a few days before my flight back to Australia from the UK that I needed to take a pre-departure test!
While I'd checked the requirements on the NSW government website, which covered testing on arrival home, I didn't realise there were separate requirements on the federal government website.
I chose to take a supervised rapid antigen test, which had to be taken within the 24-hour period before flying. I'd had Covid for 13 days by that time and hoped to be testing negative by then.
Unfortunately things didn't go to plan!
When I took the test, I told the nurse I was worried about the result, as I'd recently had Covid. In an effort to put my mind at rest, she waited about 30 seconds for the test to brew then told me it was negative and that I was going home.
Thankfully, when I received the results via e-mail 40 minutes later, I logged in straight away and read them properly. I couldn't believe it when it said I was positive!
I contacted the testing centre in case there'd been a mix up, but the manager said the results take 25 minutes to process, so the nurse should never have told me it was negative that soon!
The manager also said she'd seen my test and that the line was very faint, so I should be negative within a couple of days.
(Side note: Two months later Australia scrapped pre-departure tests completely for fully vaccinated travellers!)
Getting a PCR for a Certificate of Recovery
Obviously, I couldn't get my flight the next day, so I had to look into options.
As I covered in section 8, you can get a Certificate of Recovery to fly if you are still testing positive and you've had Covid for more than seven days. The problem was, I needed to show PCR results to prove when I'd first got Covid, and I'd only taken a test at home!
I decided to get a PCR test that day, just in case I continued to test positive and had no choice but to get Certificate of Recovery a week later.
I also registered the positive PCR result with the government when it came back the next day, to make sure I'd done everything legally.
Unfortunately, this made it look, to the government, as if I'd only just got Covid, which meant I had to start a new isolation period!
I'd actually started isolating before I got Covid, as my family were all getting it, and I was the last to test positive. So I'd already done about three weeks of isolation with only one day to see friends near the end!
Thankfully, the site let me backdate symptoms by five days, which meant I was already on day six of my new "official" isolation and could immediately start testing at home to be released.
Testing at Home to End Isolation
I took tests at home that day and the next, which were both negative. So I registered the results with the government to make sure I was no longer legally required to isolate, and wouldn't risk being fined if I tried to board a plane.
Annoyingly, it also meant I'd taken my fit-to-fly test on the very last day I tested positive, and would have been fine the next day!
Trying to Cancel My Flight
The next couple of days were a panicked whirlwind of making calls to try and work out how to make sure I would be able to fly, cancel my flight and get back to Australia.
The test centre told me to call the NHS. The NHS told me to call the Australian Embassy (and also said that I'd have a 10-day travel ban on me because I was British citizen and wouldn't be able to fly). The embassy told me to call the airline. The airline had no clue!
While I was flying with Qatar Airways, I'd actually booked through British Airways. When I called them to change my flight back to Australia (the night before I was due to fly), they told me I'd have to pay the fare difference on a more expensive flight and promised to call me back with prices.
They didn't!
I had to go to bed in a panic, not knowing whether I'd be charged as a no show the next day!
The next morning, I called British Airways again, and a different person told me I didn't have to pay the fare difference after all, as long as I could prove I had Covid.
I e-mailed her boss my positive fit-to-fly certificate, and they told me that whenever I could get a negative fit-to-fly certificate, I had to e-mail it to them and call back to rebook the flight for free.
Thankfully, after much research on the web, I realised that when the NHS said I'd have a travel ban on me because I was British, they must have assumed I was using a British Covid passport, which becomes invalid for 10 days when you get Covid.
Thankfully, mine is Australian, so that didn't apply to me!
Rebooking Another Flight and Storm Eunice
Since you have to take the fit-to-fly test during the 24 hours before flying, this meant I had a very tight timeframe to get everything sorted.
I had to take another pre-departure test, send the results to British Airways, call them to rebook my flight, get to Heathrow Airport on a 2.5-hour coach journey and fly – all within a 24-hour period!
The race was on!
By the time I'd worked out everything I needed to do, it was a Wednesday evening. I really needed to fly by the Friday morning, at the latest, to start some jobs I had on in Australia
I found the ideal flight with BA, leaving on the Thursday evening. I also had the added stress of Storm Eunice arriving in the UK on the Friday morning! This was so dangerous we had been told not to travel unless absolutely essential!
I booked my new fit-to-fly test for the Thursday morning, a coach for Thursday lunchtime and hoped to get onto the Thursday evening flight.
My test was negative (hurray!), so I e-mailed it to British Airways staright away and called them to rebook my flight for that evening. Unfortunately, they very casually told me I'd have to wait up to 24 hours for my test results to be "verified" by another department.
What!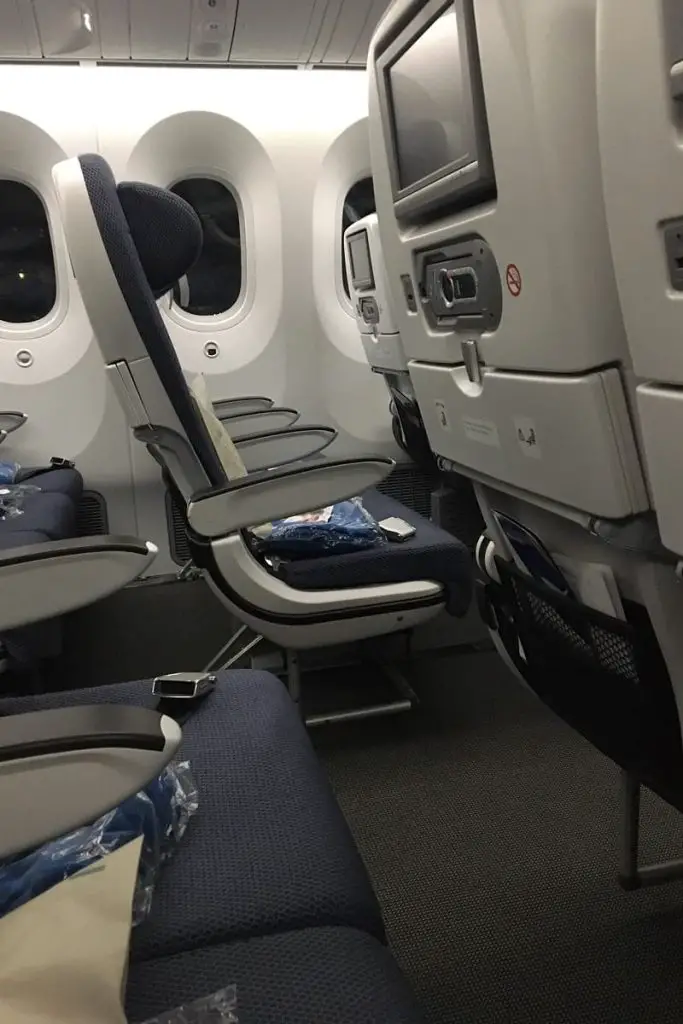 Since the storm was coming the next day, and I was in an absolute panic, I decided to get the coach to Heathrow an hour later anyway. Worst case scenario, I'd have to stay overnight in a hotel.
So, I got down there and started calling BA again to try and rebook. This time the lines were so busy, they wouldn't even put me on hold! I kept getting cut off completely!
With less than three hours until the flight I wanted was due to leave, I asked a member of staff at the airport for help, and they gave me another number to call.
This time, I got through, but was told again that my results had to be "verified" and then the call cut off!
I ended up asking another member of the BA staff at the airport if they could rebook me onto a flight themselves, and they very casually said… yes!
It took two check-in ladies, a supervisor and a lot of scrambling to show certificates and quickly filling in the Australian Digital Passenger Declaration, but they finally got me booked onto the flight that evening with just over an hour to spare!
I raced through to departures and couldn't quite believe I was really going until I'd landed in Australia and got out of the airport!
---
In conclusion, if you're planning on flying during the pandemic in 2022, make sure you carry out thorough research on everything you need to do.
Have your vaccine passport, pre-departure test results and passenger declaration form saved on your phone and preferably printed out as a backup.
Make sure you know what you'll need to do if you get Covid overseas, as well as how you'll get home!
Happy flying!